There are many different kinds of window coverings that you can have installed throughout your house.  These different treatments allow for the personality of the room to shine through and it also allows for you to better stake out the theme of your home.  There are several things for you to consider when you are thinking about putting in custom blinds or shades.  The first thing to think about is what room they should go in.  Many people believe that blinds are best left to the living room, while shades and drapes are great for the bedroom or dining room.  It is all up to you, but it is a great idea to figure it out ahead of time.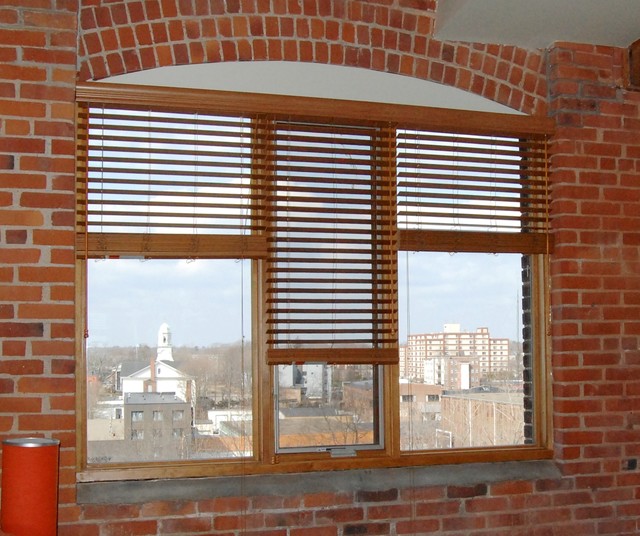 Nevertheless, in previous articles we talked about some of the initial steps that are taken to put up the blinds.  The next steps that are involved are what happens once you have pulled the old blinds down and you are looking to put up your new custom blinds. After you have removed all of the screws in the wall, take the brackets out of the package and trace where you are going to put the screws in.  The screws should go in at a downward facing angle to give the bracket more strength, but also be sure not to have a screw hanging out, you want it to be flush, so that the blind unit can fit in seamlessly.  Once you do that drill a pilot hole, so that when the screw is put into place, it does not split the wood.  After you do that, you can start to put up the brackets.  It is a relatively easy process and once you put up one, just follow those same steps to put up the others.  It is a really easy thing to do and something that will allow for you to do it quickly.  Once the other bracket is up, you can test to see if the blind unit fits.  The easiest thing to do is to wait until you have a screw in each, not more than one, so that you can see where the blind unit may be bumping up against potential screw.  This will make it easier to install it in the long run.
Once you are able to fit the entire unit in, screw in the bracket all of the way, and then flip down the latches on both of the brackets to hold the unit in place.  It is a great way to ensure that your unit is going to be safe and sound.  Once you are able to do that, you are pretty much done with the entire ordeal.  It was pretty easy and just so you are aware, Blinds and More has customer service that you can access during the day. They should be able to help out with much of the work and it's a great way to make your house look amazing come the times that you have people over at your home.